New Honey Chicken Burger in Surfer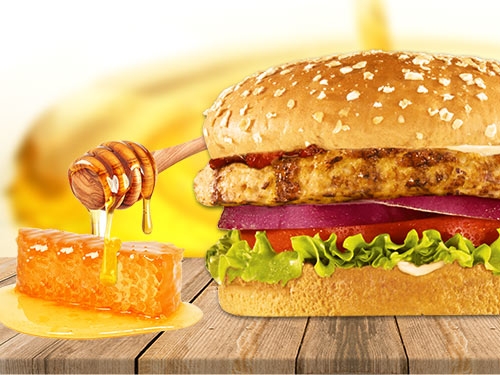 20.11.2017.
Honey Chicken Burger was created in response to the wishes of our loyal guests.A little different, a little more grill taste, a little exotic ... it's a Honey Chicken burger, made with special care and selected ingredients.

Honey Chicken Burger
New Extremely Tasty Burger Made With Chicken Stew from Barbecue + Bee's Honey Sauce
- Big Royal Buns, Chicken Stewed Steak, Bee's Honey Sauce, Green Salad, Tomato

With an interesting and varied selection of main dishes and salads, you can choose from refreshments between Coca-Cola, Fanta, Sprite, Cappy Pulpy, Pan Beer, Cedevita, Bistra voda, Römerquelle Mineral Water.

Enjoy the Surfer Offer!

Be sure to request the Surfer Club Card and get a free menu of choice!
Tags: honey burger surfer
Viewed: 313348 time(s)